WHY DEAL With IT When YOU CAN DELIVER IT ! by Dr Hope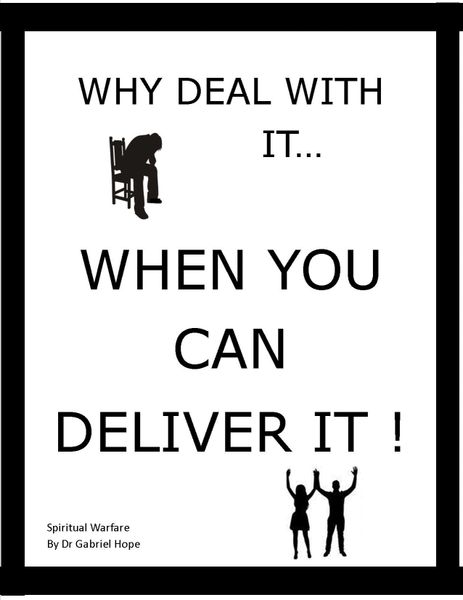 WHY DEAL With IT When YOU CAN DELIVER IT ! by Dr Hope
Why Deal with negative issues in life when GOD has given us the AUTHORITY and POWER to DELIVER IT!
This is a Spiritual Warfare Series that comes in a book, (19.99) or a 4 cd teaching series ($50.00) or both.
Your Life will never be the same after hearing this wealth of wisdom. DELIVER those problems... DONT KEEP them and deal with it. JESUS taught us to DELIVER IT!
Dr Gabriel Hope teaching & Title. ... Copyright